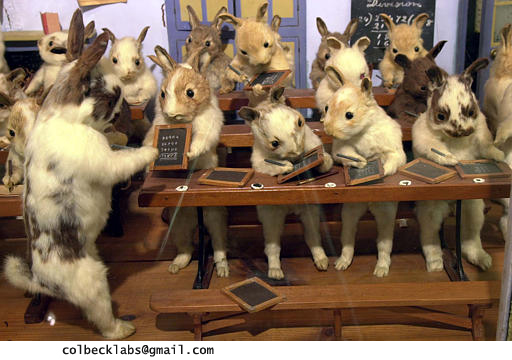 Colbeck Labs: R&D, but mostly a bunch of dumb noise...
* Dan of Earth "annoying noise" project or annoying "noise project"? you be the judge...
* Bibletrons! Dan of Earth's weapon of choice--tiny handwired synthesizers embedded in hollowed-out Gideon Bibles!
* links of interest
* a few spec sheets you may find useful. maybe. i dunno.