1970's - Satellite & Cable

1970
1971

Intel builds the microprocessor, "a computer on a chip."
1972

New FCC rules bring community access television.
"Open Skies" allows any U.S. firm to have communication satellites.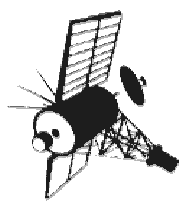 Landsat I, the "eye-in-the-sky" satellite, is launched.
1973

September 19th, a 'Pirate Radio' station begins to broadcast from a ship anchored some 3 miles offshore of Cape May, N.J. It was shut down the same day by the FCC.
The microcomputer is born in France.
1974
1975
1976

Ted Turner delivers his programming nationwide by satellite.
1977

There are some 205 million FM receivers in use in the United States. 95% of the nation's homes had an FM receiver.


1978

PBS delivers programming by satellite.
1979

The FCC reports there are 8,651 radio stations on the air. 4,549 AM, and 4,102 FM. Over 400 million receivers are in US homes and automobiles.
In Japan the worlds first cellular phone network starts.




Pre-1900 |
1900's |
1910 |
1920's |
1930's |
1940's |
1950's |
1960's |
1970's |
1980's |
1990's |
Return to the Home Page
---